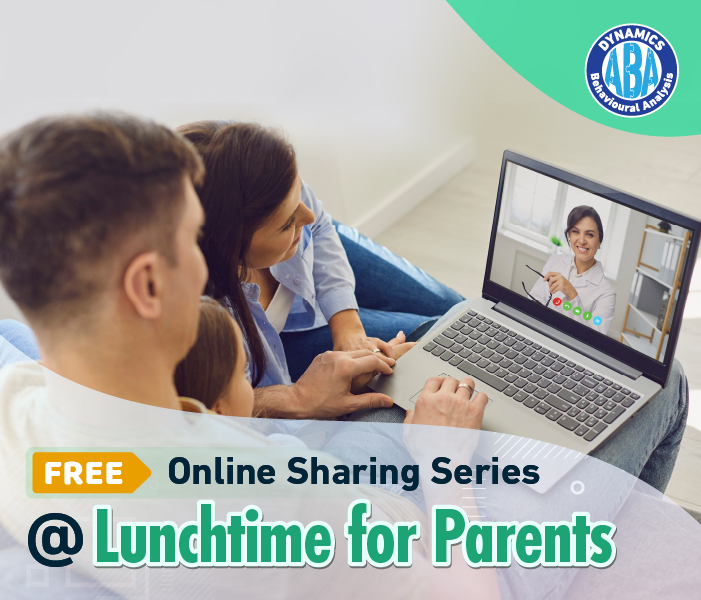 Motivation and Learning
Date: 15 October 2021
Time: 12.30 pm - 1.30 pm
Presentation: 45 mins
Q&A: 15 mins
We are offering a lunchtime series that will help parents:
Learn how ABA can be implemented to support your child's behaviour.
Learn how to identify and use motivators effectively
Explore ways to communicate and engage with your child
REGISTER NOW!
Click Here
Call 6100 9235 or WhatsApp 9380 6207 to find out more!
You can also email us at inquiry@dynamics.com.sg or visit www.dba.com.sg for more information.