Achieving Growth through Collaboration between Schools and Families
Ramus, a resilient 5-year-old boy, embarked on a remarkable journey alongside his family. Together, they faced the challenge of finding the right educational environment to unlock Ramus' potential and foster his growth. In search of a suitable school, Ramus' family encountered multiple disappointments, as previous institutions were unable to address his learning gap and disruptive behaviours.
Concerned about their son's academic and social development, his parents yearned for a school that could provide the necessary support. The dedicated ABA therapist devised a comprehensive transition plan, guiding Ramus' family towards finding an educational environment that aligned with their aspirations for his future. With the therapist's guidance, Ramus' parents diligently explored various options, ultimately discovering a school that catered to his unique needs. In a remarkable display of adaptability, Ramus seamlessly settled into his new surroundings within weeks, bringing immeasurable joy to his parents.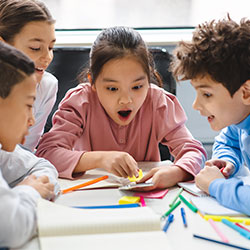 As time passed, Ramus experienced a beautiful transformation. His social awareness and interactions with peers began to flourish, a testament to the power of collaboration and the nurturing environment provided by the school community. To reinforce his progress, the therapist encouraged Ramus' parents to incorporate school routines at home, strengthening the connection between his educational and home environments. With deep gratitude, Ramus' parents expressed their heartfelt thanks to the therapist, recognizing the positive trajectory their son was now on.
As Ramus' story spreads, it ignites hope and inspiration among other families facing similar challenges. They, too, begin to seek the guidance of skilled ABA therapists and explore the possibilities of finding the optimal learning environment for their children. Ramus' remarkable progress is an example of how ABA intervention can unlock a child's potential. It showcases the immense impact that collaboration, dedication, and unwavering support can have on a child's life.
Note: The identities of the individuals mentioned in the success story have been altered to maintain confidentiality.